Student project: Interactive Foosball Table (summer 2012)
Today, more and more people tend to share their sports activities on social networks such as Facebook. Using table football as an example, this project aims to explore how the functionality of classical sports equipment can be enhanced through the integration of easy-to-use sensor bricks and a .NET Micro Framework microcontroller platform.
Possible approaches include:
using sensors to monitor the table football match (e.g. track goals),
developing an online Foosball tournament planner,
automatically publishing Foosball match results on Facebook or Twitter,
creating a suitable visualization for match analysis.
The project is divided into a theoretical and a practial part. In the theoretical part, which takes place in the form of a seminar, the students will look into the methods and technologies that will be used in the practical part.
Details
Audience: Angewandte Informatik, Komedia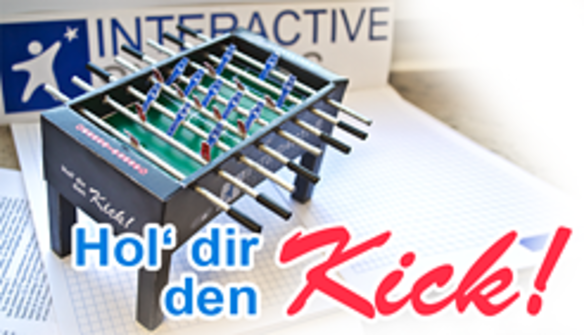 Contact

Former team member

Former team member