Daniel Münter (former member)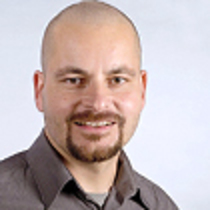 During his studies in Computer Science, Daniel already worked as a programmer (for instance at a financial institution in Düsseldorf), where he acquired a solid understanding in the development of user interfaces as well as the visualization of large information spaces and complex process flows. After receiving a diploma degree from the University of Duisburg-Essen and gathering experiences as software developer in an Internet agency in Cologne, Daniel joined the Interactive Systems Group in 2010.
In the ColognE-mobil project part I, he was responsible for developing innovative navigation solutions and integrated mobility concepts for electric vehicles. Besides that, Daniel was the co-founder of a series of workshops on Human Service Interaction held in conjunction with two of Germany's major computer science conferences.
His special research interest focused on developing intelligent in-vehicle navigation support. Within this context, he investigated the impact of different features of driving situations on the assistance need of the driver, with the aim of providing smart and situation-aware navigation support. Daniel left the group after finishing his phd thesis in 2013.
Thesis