Prof. Dr.-Ing. Jürgen Ziegler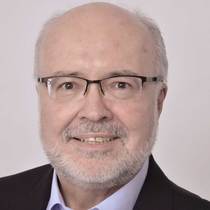 Jürgen Ziegler is a full professor in the Department of Computer Science and Applied Cognitive Science at the University of Duisburg-Essen where he directs the Interactive Systems Research Group. Prior to joining the University, he was head of the Competence Center for Software Technology and Interactive Systems at the Fraunhofer Institute for Industrial Engineering in Stuttgart.
Jürgen Ziegler holds a diploma degree in electrical engineering and biocybernetics from the University of Karlsruhe and a doctoral degree from the University of Stuttgart. His main research interests lie in the areas of human-computer interaction, information visualisation and context-adaptive systems. Current projects of his group focus on context-aware recommender systems, visual interfaces for Semantic Web data, playful social interaction, and adaptive driver assistance in cars.
i-com
Jürgen Ziegler is editor in chief of the German HCI journal i-com: Zeitschrift für interaktive und kooperative Medien. Find out more on the scope of the journal.