Catalin-Mihai Barbu (former member)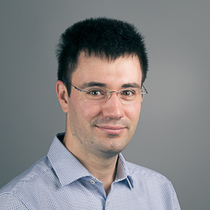 Catalin Barbu joined the Interactive Systems Group in 2016. Previously, he worked as a researcher at the German Research Center for Artificial Intelligence (DFKI) in Saarbrücken and before that as a software developer and business programs manager for IBM in Brno, Czech Republic. He received a master's degree in computer science from the International University in Germany in 2008.
His research interest lies in the area of intelligent user interfaces, particularly recommender systems. Within the group he is working on user-controllable methods for generating trustworthy recommendations from social media sources.
Contact
| | |
| --- | --- |
| Mail | catalin [dot] barbu [at] uni-due [dot] de |