Benedikt Loepp, M. Sc.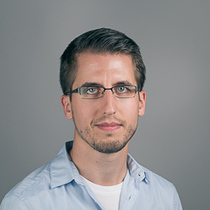 Benedikt received his bachelor's (2011) and master's degree (2013, with distinction) in Applied Computer Science at the University of Duisburg-Essen. Already while studying, he started to work as a student assistant, among others, in the Interactive Systems group. Benedikt joined the group as a researcher in March 2012. Since then, he has been administrative coordinator for Computer Science in the MINTroduce project, supporting study beginners and being responsible for the program's preliminary courses.
In 2013, Benedikt became a full member of the Interactive Systems group. His research focuses on the field of recommender systems, in particular, preference elicitation, interactive recommending and user studies. Besides, Benedikt was involved in the ColognE-mobil project part II, where he was responsible for developing smart navigation solutions for intermodal mobility chains, and contributed to several research developments, e.g. Blended Recommending, TagMF, the Archaeological Sandbox and several GWAPs.
Benedikt also enjoys his teaching activities, including a lecture on Recommender Systems. Since 2014, he is webmaster of the official ACM RecSys website, and regularly serves as web chair for the conference. Moreover, he has been committee member and reviewer for several journals and conferences.