Prof. Dr.-Ing. Jürgen Ziegler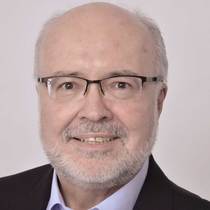 Jürgen Ziegler is a full professor in the Department of Computer Science and Applied Cognitive Science at the University of Duisburg-Essen where he directs the Interactive Systems Research Group. His main research interests lie in the areas of human-computer interaction, human-AI cooperation, recommender systems, information visualization, and health applications.
Jürgen Ziegler holds a diploma degree in electrical engineering and biocybernetics from the University of Karlsruhe and a doctoral degree from the University of Stuttgart. Prior to joining the University, he was head of the Competence Center for Software Technology and Interactive Systems at the Fraunhofer Institute for Industrial Engineering in Stuttgart. Among various other scientific functions he is currently editor-in-chief of i-com - Journal of Interactive Media (De Gruyter) and chair of the German Special Interest Group on User-Centred Artificial Intelligence.
Journal of Interactive Media
For a description of the scope of the journal and submission see i-com.