Jesús Omar Álvarez Márquez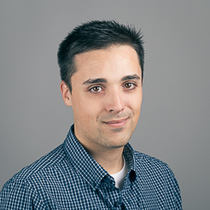 Jesús Omar Álvarez Márquez received a diploma degree in Computer Science at the University of Granada (Spain) in 2014, spending the final year as exchange student at the University of Duisburg-Essen. Once his studies were finished, he joined the Interactive Systems Research Group as a researcher in the field of group recommender systems. He later became a doctoral researcher and since then he investigates topics in the area of Augmented Reality, such us efficient ways to convey information, the implementation of natural, intuitive interaction methods and its integration with Recommender Systems.
Currently, he is part of the FairWays project, involved in the design, implementation and integration of AR-based solutions.